Description
Specifications
Features:
Black hard-wearing material
Black rubber feet
Black metal zips.
Club logo on both sides in gold and white.
Kicking man and Korean on both ends in gold.
Carry straps with Velcro closing handle.
Adjustable and removable shoulder strap with kicking man in gold on padded shoulder piece.
Large central section to fit sparring gear.
2 large end pockets.
1 large side pocket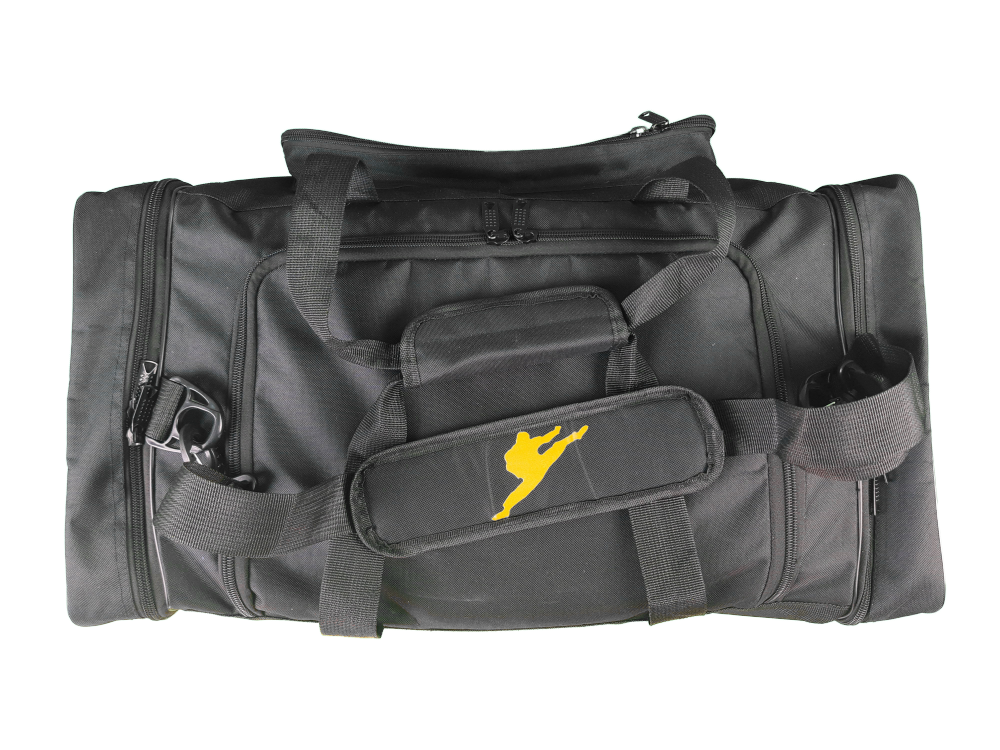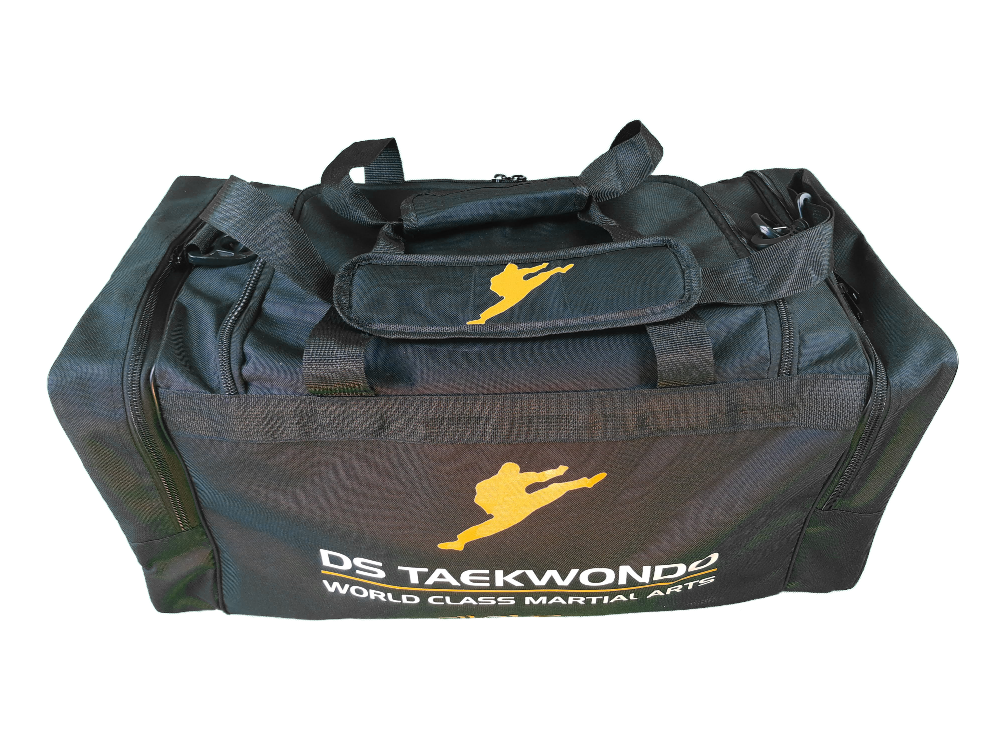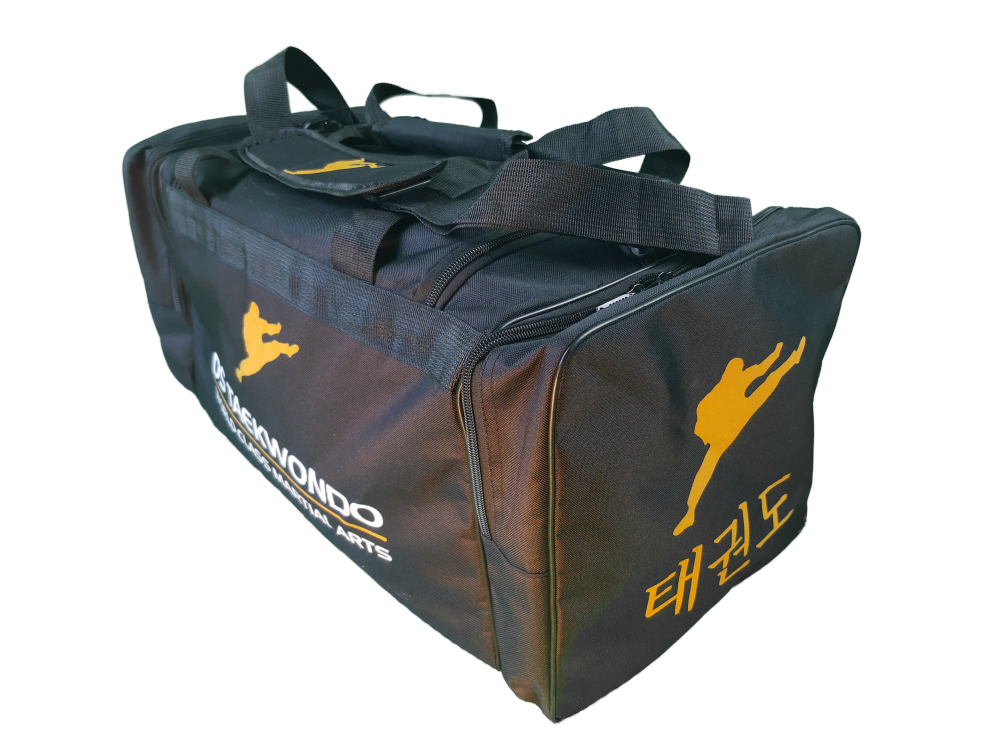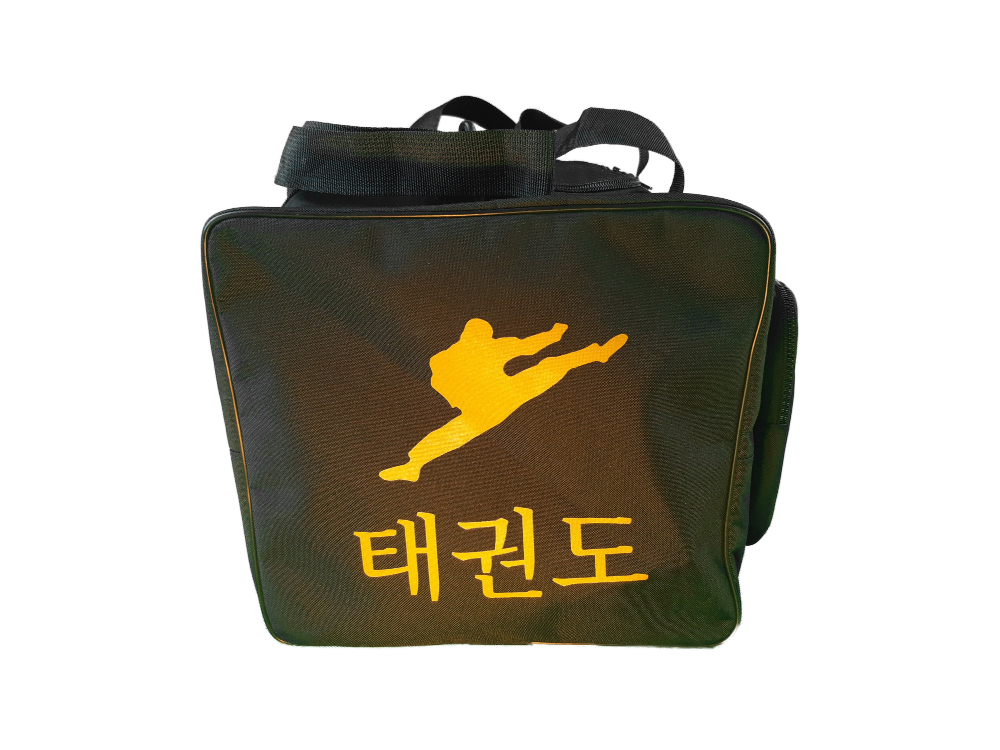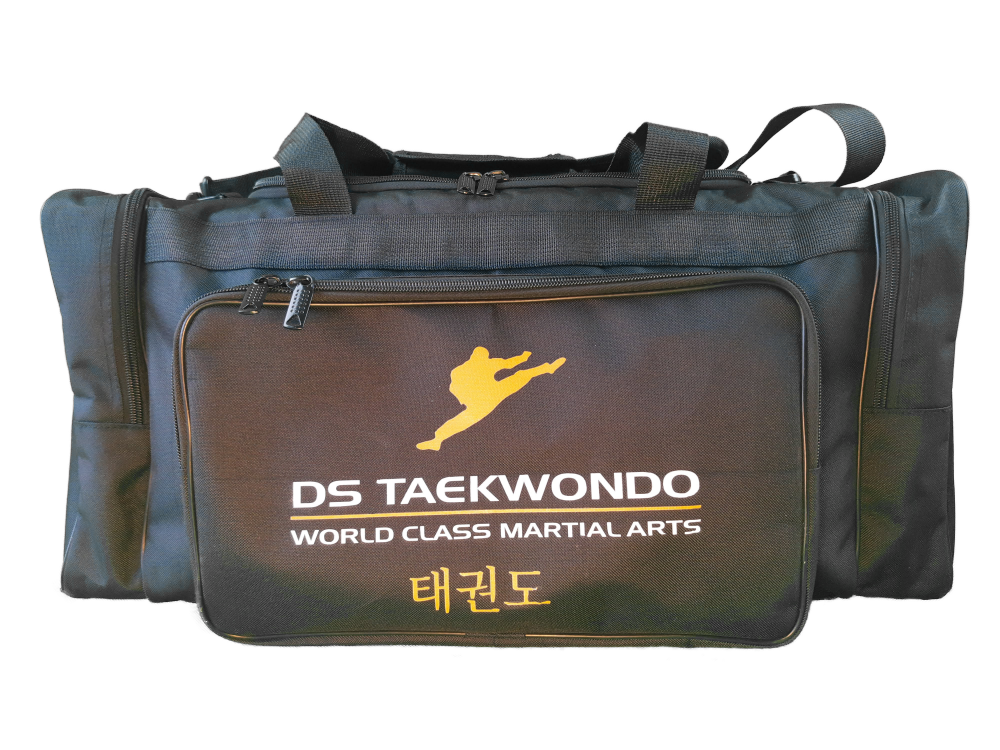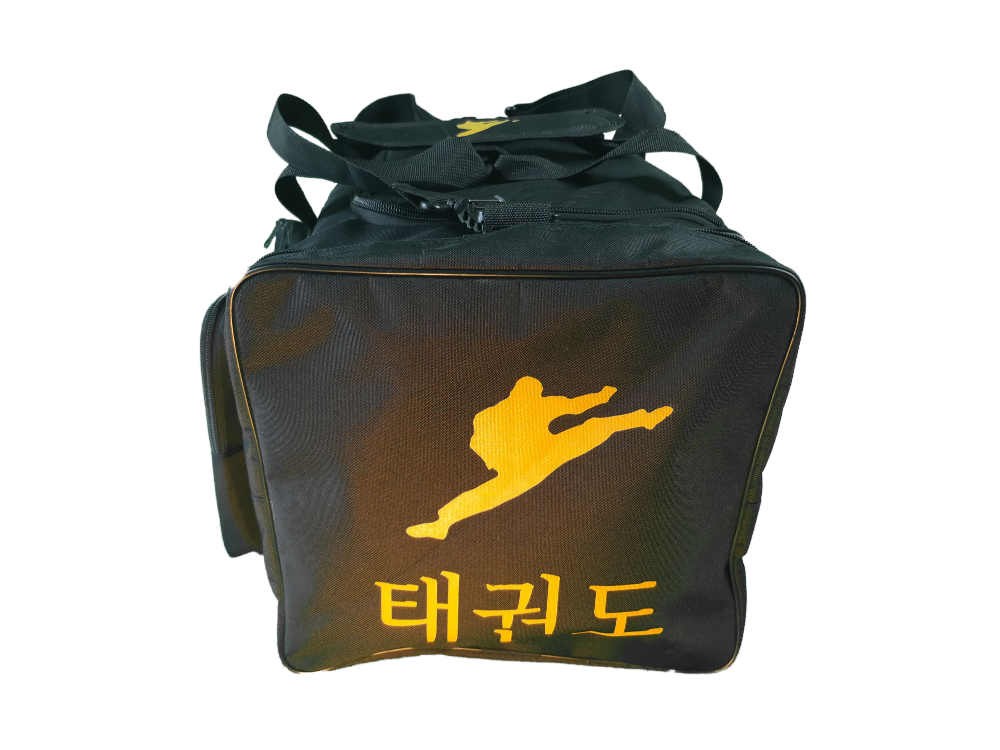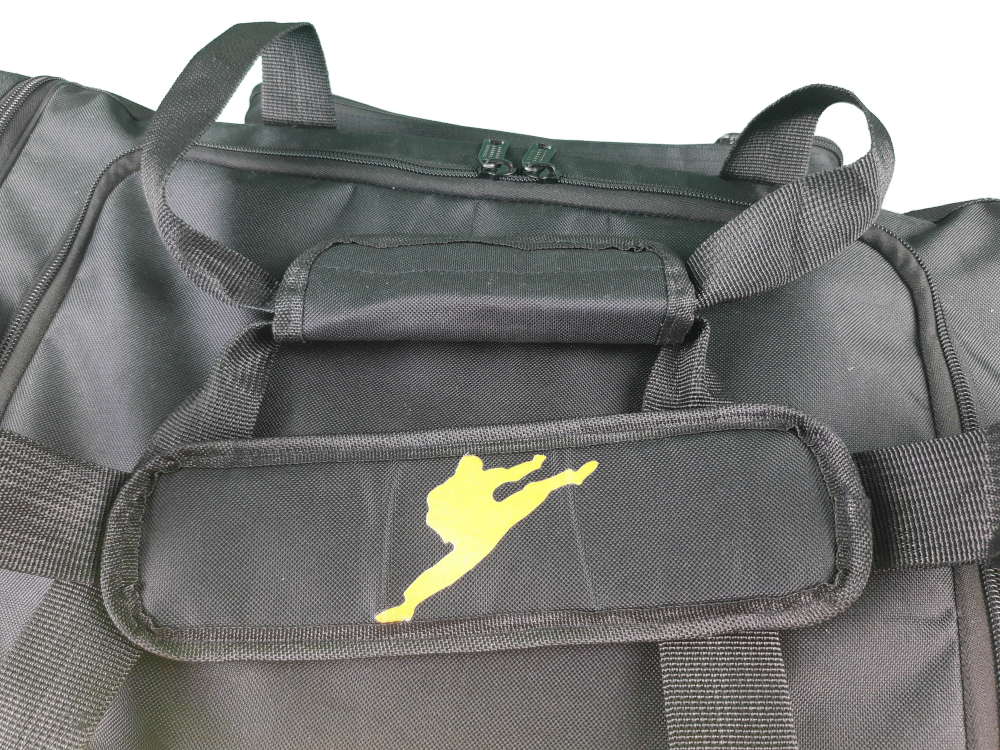 Dimensions: 60cm width x 30cm height x 40cm depth.